Category —
self-esteem
Book Review by Gina Parris
Sex, Lies and Religion – by Randy Elrod
It is not often that I open a book by a minister and immediately find a description of his euphoric  sex-on-the-beach encounter with his wife as a sacred experience. That is when I realized two things about this book:
1. Not everyone will like this material.
2. I will probably love it.
Randy Elrod presents a thoroughly researched paradigm shift in the way spiritual people approach sex. He is talking to Christians in this book (the brave soul,) but I think it calls to those who have cast away their Christian faith as well.
Sex, Lies and Religion is in its own words, "controversially redemptive" in its purpose.  Controversial because not all people can reconcile paragraphs that deal with the very practical i.e. "how to use a vibrator to make erections last longer," with the spiritual concept of intercourse symbolizing intimacy with our passionate Redeemer.
As Elrod delves into how to masturbate without going blind OR becoming a pervert, many a Sunday School Teacher may blush  in horror (While students from 12 to 120 may  cheer out loud.) When he deals with the lies about fantasy (ergoing the football kind) he offers compassionate clues into the yearnings of humanity.
Whether tackling lies about nudity,  gender equality, self-pleasure, sexual fantasy or "yada,yada, yada," he continually offers  truth to set the reader free from condemnation. Elrod writes with the pen of an artist, philosopher and poet, painting pictures that glisten with supernatural love, acceptance and eroticism. He scoffs at the religious notion that the body is evil and unspiritual. He embraces the idea that ALL we do can be spiritual and draw us closer to God.
If I have any concerns with this book it would be that it is sometimes so deep and idealistic that its beauty may be lost on the average guy who likes to drink beer and play poker on his non-church days. The song of songs after all, calls not just to poets and philosphers but to all who have ever yearned to give and receive true love.  It is in the presence of such overwhelming goodness, that vices and "unholiness" lose their appeal.
I love the book Sex, Lies, and Religion. Not just because it dares to go where no minister has gone before, but because it vibrates (no pun intended) with life that is abundant, love that is undefiled, and redemption that is complete.
Please comment below: Did you grow up with condemnation surrounding sex in your household/church/school? What might "redemption" look like in your most intimate relationship?
If you liked this post, please subscribe to this blog or sign up for your free gifts on the right.
I'm in your corner,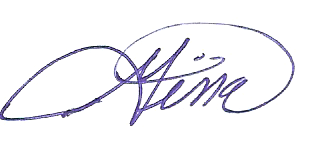 Gina Parris
P.S. You can order Sex, Lies & Religion from Amazon right here. This is not an affiliate link.
March 17, 2010 16 Comments